Summer Graduate Internship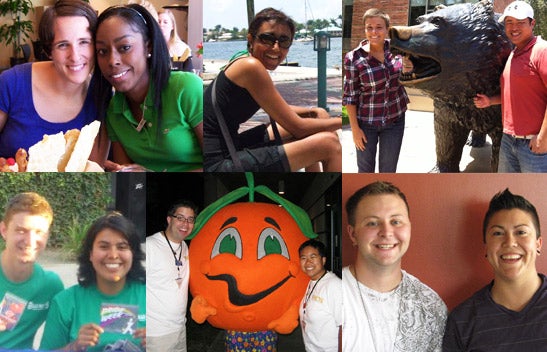 Summer Graduate Internship for LGBTQ Concerns
The Internship is on hiatus and will not be offered in 2019,
Full time, 6 weeks - Start date Tuesday, June 19. End date Friday, July 27, 2018. On-campus housing provided and covered by wages of $17.53/hour.
Deadline to apply: March 23, 2018. Extended to April 15, 2018 
---
Essential Functions: 
Intern will receive supervision by LGBT Resource Center staff and training on aspects of directing an LGBT Resource Center (programming, training, advocacy, budgeting). Activities include: 
 Project - Intern will assist with updating the online Directory of campus LGBTQ centers at campuslgbtqcenters.org and assist with improving the LGBTQArchitect online resource at architect.lgbtcampus.org. 
Summer Orientation Activities - Intern will help facilitate "Building Commons Ground" sessions during Highlander Orientation, working alongside student facilitators and staff in the ethnic and gender program offices. Intern may also assist with outreach tabling during the Activities Expos. 
"Center Activities - Intern will interact with students and visitors to the LGBT Resource Center, including opportunities to facilitate student discussion groups or present summer programs. Intern may open the center and operate the space on occasion. 
Professional Development Activities - Intern will participate in staff discussions regarding student affairs issues, supplemented by readings and resources, on topics such as career development, professional/personal boundaries, budgeting, and serving diverse student populations.
Site Visits - Intern will visit LGBTQ Resource Centers at campuses such as UC Irvine, UC San Diego, Cal Poly Pomona, the Claremont Colleges, CSU San Marcos, and UCLA. 
Qualifications: 
Currently enrolled graduate student within a student affairs or higher education graduate program. Experience working with lesbian, gay, bisexual, transgender, queer or questioning students in a higher education environment. The successful candidate will understand sexual orientation, gender identity, and student development issues; be sensitive to the effects of racism, sexism, heterosexism, genderism, and other forms of oppression on the student experience; and have excellent oral and written communication skills. 
Application: 
Please provide the following via email (nancy.tubbs@ucr.edu): a Resume and Cover Letter explaining the relevance of the internship to your career objectives in the field of LGBT resources in higher education AND the skills you hope to gain from this internship experience. Deadline is March 23, 2018. 
The University of California, Riverside enrolls over 23,000 students, including about 20,000 undergraduates. Approximately 88% of undergraduates are students of color. The LGBT Resource Center, established in 1993, provides support, education, and advocacy regarding sexual orientation and gender identity. Learn more on the web at ucr.edu or out.ucr.edu. 
For more information, please contact: 
Nancy Tubbs 
Director, LGBT Resource Center 
(951) 827-2267, nancy.tubbs@ucr.edu