All Ethnic & Gender (E&G) Centers are open to support your student success and needs. Please check individual websites for specific operational hours and contact info. COVID-19 and return to campus information.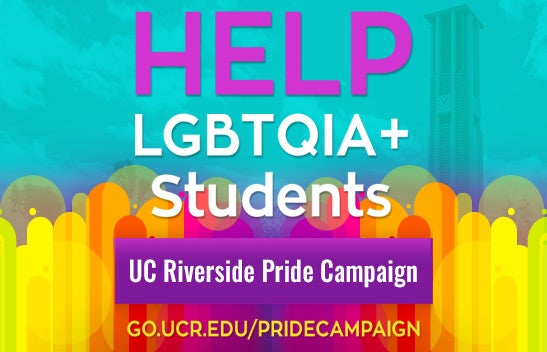 Giving Back Matters
Our vital scholarships, grants, programs and services all work together to bolster our students and community. Keep that positive impact going by giving back. There are countless ways to contribute, whether you want to assist individual students in economic crisis or support the nationally-recognized T-Camp Retreat. Make a tax-deductible donation to a leadership, grant or program fund. Giving back to the LGBT Resource Center is convenient, appreciated and truly changes lives.
---
Thank You
We sincerely appreciate all of your support! If you have questions about ways you can help the LGBTRC, please do not hesitate to contact us.